Reid Brothers, architects
What do the Cliff House, the Fairmont Hotel, the GG Park Music Concourse bandshell and the SF Bicycle Coalition's Market St. headquarters* have in common? They're all projects designed by the Reid Brothers, who, in the first few decades of the 20th Century, designed an impressive number of San Francisco's buildings. With scant professional training but plenty of hustle, these Canadian brothers left their mark across the width of our city.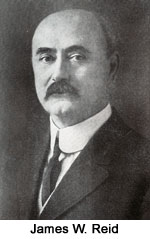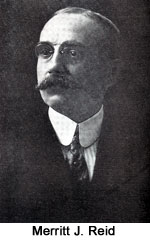 James William and Merritt James, the oldest and middle Reid brothers. Watson Elkinah was the third brother (and there were four older Reid sisters, someone should find out what their lives were about).

We've had some great bike rides around San Francisco looking at Reid Brothers projects (or in some cases, sites) and telling tales, starting with the legendary Jan 12, 2008, ride . . .

I do a couple of Reid Brothers bike rides
Links & Refs

*alas, the SFBC moved its offices from the David Hewes Building in April 2010, but took up a worthy new headquarters on the 10th Floor of the James Bong Building, 833 Market Street, originally the Commercial Building, built in 1908 (about the same age as the Hewes Bldg), designed by Lewis Parsons Hobart, who also designed Grace Episcopal Cathedral on Nob Hill, the Bohemian Club, much of the (razed and replaced) California Academy of Sciences and Steinhart Aquarium, Fleishhacker Zoo and Fleishhacker Pool (or is that a Reid Bros. project? anyhow the Pool House is still standing as of 2010), and many other buildings and spaces. But Lewis Hobart did not design the Hobart Building on Market, that's a Willis Polk work.


---

send tips to editor@sf-now.com